Hotel Restaurant de Roosterhoeve
Hotel-Restaurant de Roosterhoeve and Linssen Yachts have had a good relationship for many years. Customers who come from far away to visit the yard or the showroom are happy to refer the Linssens to this hotel in Roosteren. In addition to the beautiful location and friendly staff, family business De Roosterhoeve receives special praise for the Stroganoff sauce that is prepared in the restaurant. The detached part of the hotel was recently sold to a care cooperative. "Fewer rooms means guests get even more personal attention."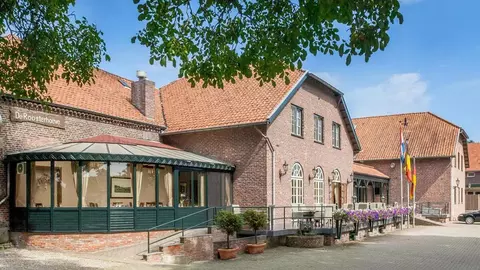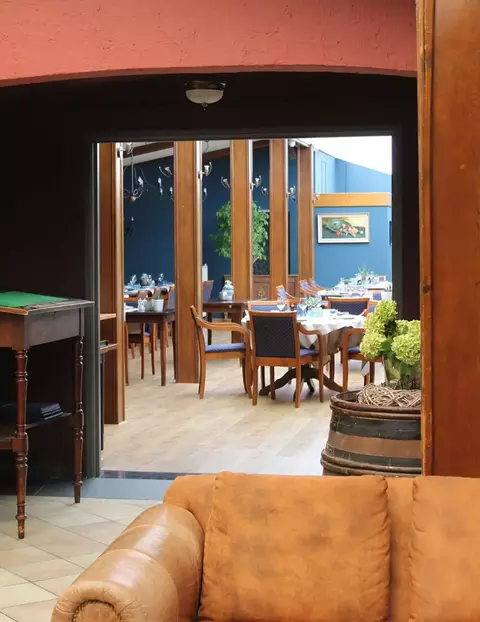 Small-scale and family-run
Welcoming guests and making sure they are well taken care of is the passion that drives owner Marcel Feron and his team. The hotel has gone from 54 to 26 rooms. "This has nothing to do with coronavirus," Marcel begins his story. "We had noticed before that we were having trouble keeping our rooms filled. Many hotels have come to this area in the last few years, mainly from the big chains. We have to compete with them. A lot of people book a hotel with a familiar-sounding name out of habit."
Personal attention
Marcel and his team brainstormed about whether they should do something to attract more guests and, if so, what. "Do we need to grow and add extra facilities? Do we have to do things completely differently? We didn't think so. We don't want to be a typical run-of-the-mill hotel and we don't need to be trendy. We want guests to feel at home. Our small scale and family feel and the personal attention we provide are what sets us apart."
Many of Linssen Yachts' international guests who stay with us come here for the personal touch, the peace and quiet and the surroundings. They specifically choose not to use a large hotel chain.
When someone suggested that De Roosterhoeve would also be a perfect location for a care home, that started the ball rolling. The detached part of the hotel was sold. Zorg & Co, a cooperative of self-employed healthcare and welfare professionals, is converting this part into a residential care complex for older people. In total there will be 26 residential units, seven of which will be apartments in the main hall for people who will be arranging their own care. "There will definitely be interaction between the care home and our hotel-restaurant, which now has 26 rooms."
Renewal
The 26 other rooms in Hotel-Restaurant de Roosterhoeve are currently being upgraded. The traditional, classic look is retained on the outside, but on the inside the rooms, corridors and halls are being thoroughly renovated. "Like Linssen Yachts, we have used the corona period to keep everyone working and to help improve our facilities. This way we come out of these difficult times stronger and we are ready for the future."
In this narrowest part of Limburg you can go on short and long walking and cycling trips through the beautiful nature. You will see rustic villages and vast nature, but you can also take a trip to Maaseik, just across the border in Belgium. "We are located between the river Maas, which forms the natural border with Belgium, and the Juliana Canal. The Maas is no longer navigable here, but if you cycle north along the Maas towards Ohé en Laak or along the canal, you will probably see some Linssen customers sailing by."
Chateaubriand with stroganoff sauce
Naturally, the kitchen remains an important aspect of our formula. Our chef uses high-quality products from local suppliers as much as possible. Marcel: "Many of our guests come back again and again to taste our famous Chateaubriand with Stroganoff sauce. Drink a delicious glass of red wine or, for the beer lover, a Tripel blond abbey beer and your evening can not go wrong."
Despite this difficult period, Marcel has every confidence in the future. "The renewed, smaller hotel allows us to focus on the little things and give that personal touch. We hope to welcome you back to De Roosterhoeve soon.
"We hope to see you again soon at De Roosterhoeve."
Hotel Restaurant De Roosterhoeve
WHERE CAN YOU FIND US?
Hotel-Restaurant De Roosterhoeve
Hoekstraat 29
6116 AW Roosteren
The Netherlands
T. +31 (0)46 - 44 93 131
www.roosterhoeve.nl
This email address is being protected from spambots. You need JavaScript enabled to view it.