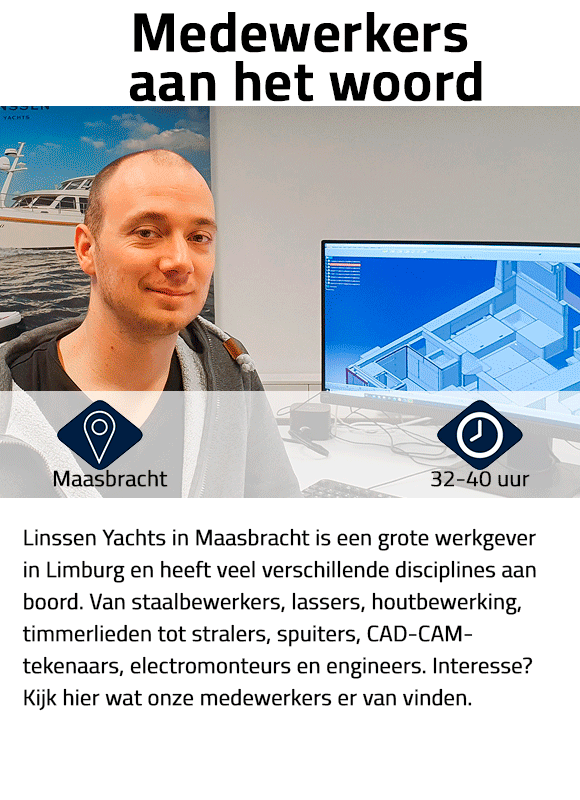 Interesse in werken in de jachtbouw?
Linssen Yachts in Maasbracht is een grote werkgever in Limburg en heeft veel verschillende disciplines aan boord. Van staalbewerkers, lassers, houtbewerking, timmerlieden tot stralers, spuiters, CAD-CAM- tekenaars, elektromonteurs en engineers. Interesse? Kijk hier wat onze medewerkers er van vinden.
In het lijstje met namen als Nedcar, DSM, Sabic, Trespa, Thomas Regout en nog veel meer, staan we als internationaal bedrijf aan de top van onze markt. Linssen Yachts bouwt stalen motorjachten, pleziervaarboten, voor de particuliere markt. De hoge kwaliteit staat voorop en dat gaat hand in hand met excellente productontwikkeling en engineering en een bijzonder efficiënte serieproductie. Zoals Nedcar auto's bouwt, zo bouwt Linssen Yachts motorjachten...
Bereikbaarheid van Limburg als werkgever
Maasbracht ligt in het midden van Limburg en is uitstekend bereikbaar via de weg en het openbaar vervoer. Linssen Yachts ligt pal aan de A2 snelweg van Eindhoven naar Maastricht en heeft uitstekende parkeergelegenheid.
Vanuit Roermond is een uitstekende busverbinding met Maasbracht, met een bushalte om de hoek.
Veel verschillende disciplines
Wanneer je op de pagina van onze productie kijkt, zie je dat we binnen Linssen Yachts bijzonder veel verschillende disciplines hebben werken. Heb je interesse in een van deze werkzaamheden, neem dan gerust contact op.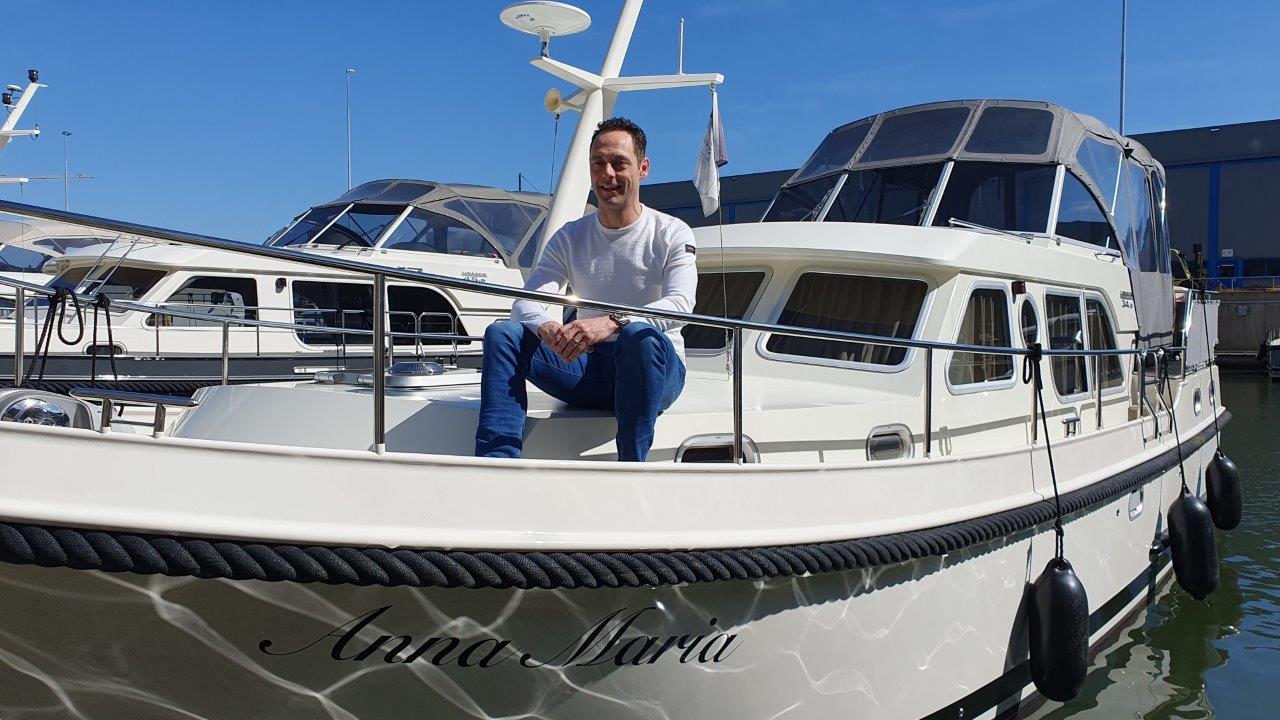 Anna Maria. That's the name of Jac Linssen's yacht, named after his...