Baeten Vinopolis

Baeten Vinopolis, a passionate family business founded in 1935, works closely with family businesses, such as Linssen Yachts. This makes the bond with them even more personal.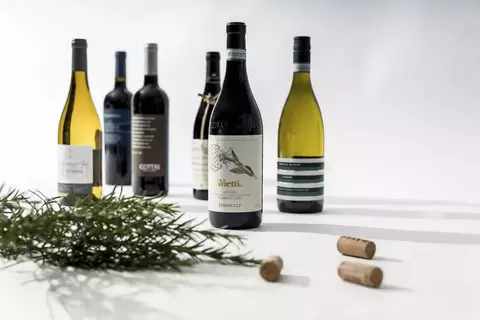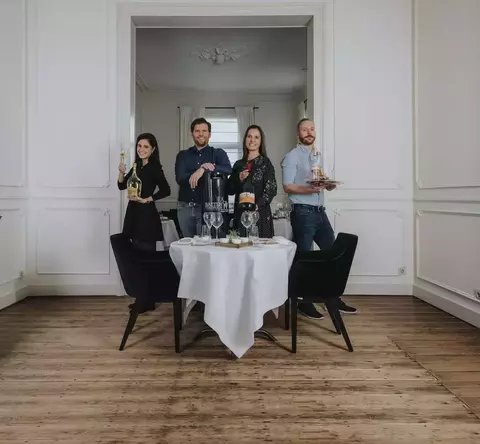 Baeten Vinopolis is a true family business with a passion for wine
1935
In 1935, baker Charel Vanwijck opened a food store in Maaseik for his daughter Mia. Mia and her husband Joseph Baeten continued to expand the business to include cheese, meats, wine and liqueurs. Jos Baeten (left on 2nd photo) joined the business in 1970 and took charge in 1978. From 1980 onwards, with the growth in the wine market, Jos Baeten started to focus more on wine.
1985
In 1985 Baeten Vinopolis started offering wine in self-serve kegs. Wine is always selected with care and in close consultation with the wine growers. In 2007, we installed our own bottling line in Maaseik to ensure greater quality. Son Raf and daughter Michèle Baeten took over the business in 2011.
2014-2018
From then on, Michèle and Raf Baeten would focus solely on wine. The VINOSTORE opened in 2014. In 2018, a second webshop was also opened: the Baeten Vinobox. Wine from our own tap system, but also an ever-increasing range of bottles, opportunities for after dinner and our "house bubbly" Montelvini ensure that Baeten Vinopolis can offer everything for both the hospitality sector and the private customer.
The face of our Vinostore and webshop
Brecht Vanhoef, the most congenial staff member in our VINOSTORE, will be happy to help you choose the right wine. You'll find more than 250 wines in this trendy shop in Maaseik (and in the webshop). Every day, over 20 wines are open, ready for tasting. Brecht will help you make your choice to go with any dish.
We traditionally hold our tastings in spring and autumn, when our winegrowers come to introduce our wines.
Our four assets today
A unique wine tap system. Everything is under our control, from purchasing from the winegrower* to delivering to the customer. At the bottling system in Maaseik, the wine is filled into kegs which we deliver to customers with our own transport. They are installed on site by our own staff.
*A partnership with family businesses that Baeten has relied on for years.
Connecting with the customer of tomorrow. Immersing people in the right atmosphere with the right wine from the beginning to the end of every moment of enjoyment. Baeten Vinopolis offers a complete range today: from bubbly, house wines and recommended wines to the perfect after-dinner digestif.
Photograph: in November 2017, Baeten Vinopolis toured Belgium with its wine training sessions (Wine experience on tour).
A modern, dynamic and enthusiastic company with a passion for wine. Baeten Vinopolis now has a staff of 25. We organise tastings or other activities on a regular basis. So there's no lack of wine-tasting opportunities. Knowledge of wine within the company is being enhanced by our oenologist Michèle Baeten.
WHERE CAN YOU FIND US?
Baeten Vinopolis
Weertersteenweg 181
B-3680 Maaseik
Tel: +32 89 56 75 15