Linssen Yachts is taking an important step in sustainability by fuelling its new yachts with GTL diesel (Gas to Liquid). This is one of the steps Linssen Yachts has in its 'Zero Emission Timeline' which is ultimately heading towards a fully electric series of motor yachts.
Steel's long lifespan makes it a sustainable and recyclable material which is at the heart of Linssen Yachts' green philosophy. Linssen Yachts believes in responsible production and takes its responsibility to protect the natural beauty of our waterways.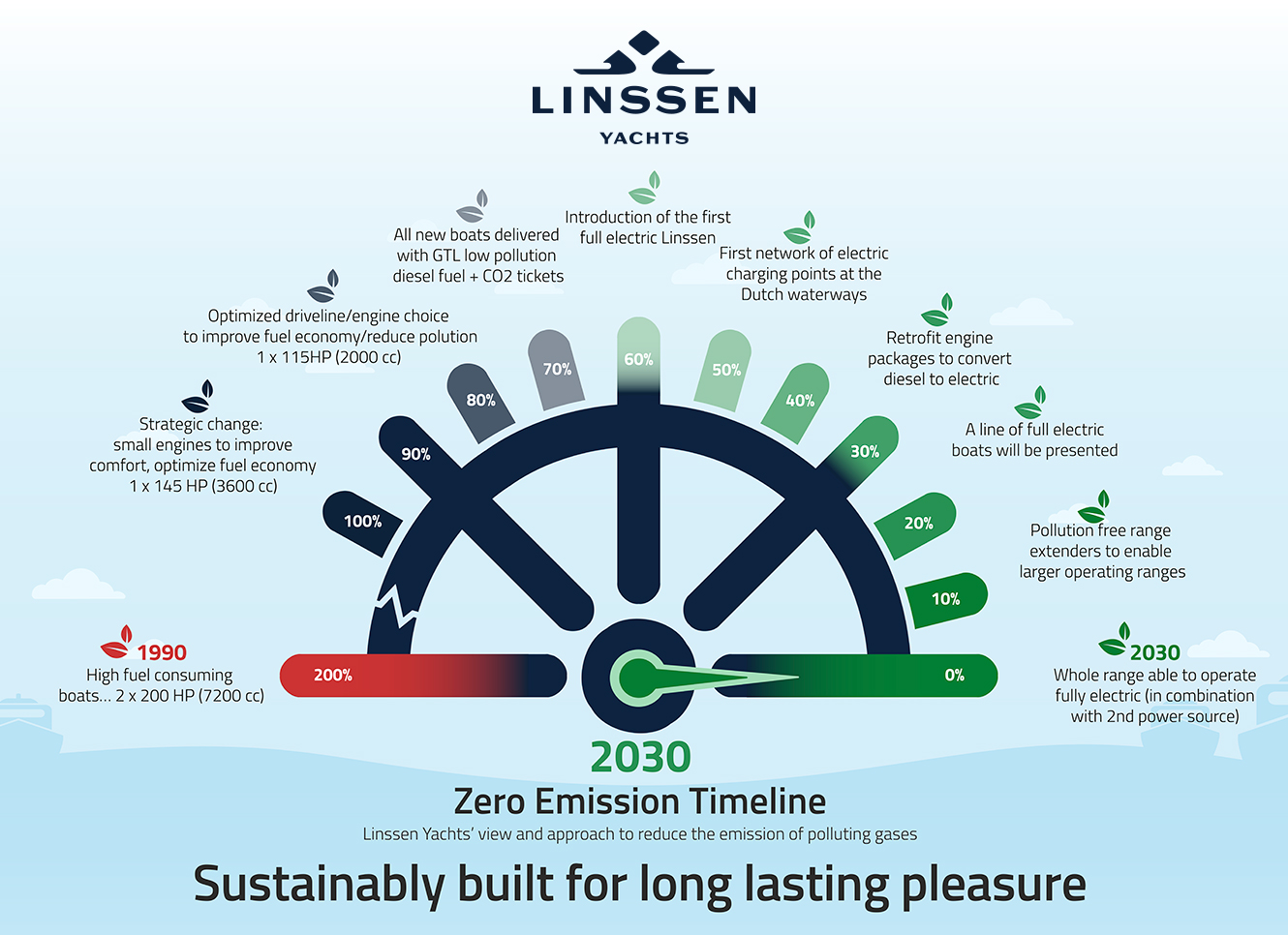 Looking to the future, Linssen Yachts is taking its Zero Emission Timeline one step further in its commitment to sustainability by working on yachts with more efficient hulls, reduced fuel consumption and, eventually, a whole new line of electric-powered motor yachts. These innovative vessels will not only meet the growing demand for more environmentally friendly yachts, but also contribute to reduced emissions on the water. With the advanced technologies and craftsmanship that Linssen Yachts is known for, the electric line of motor yachts is an exciting step towards a cleaner future for pleasure boating.

Managing director of Linssen Yachts, Ed Houben: "At Linssen Yachts, we believe that sustainability and innovation can go hand in hand. We are proud that steel, as a fully recyclable material, is the backbone of our efforts in environmentally conscious boat building. Our forward-looking plans to integrate more fuel-efficient and eventually electric propulsion into our motor yachts highlight our ongoing commitment to conserving our waters and providing high-quality, modern cruising experiences.".