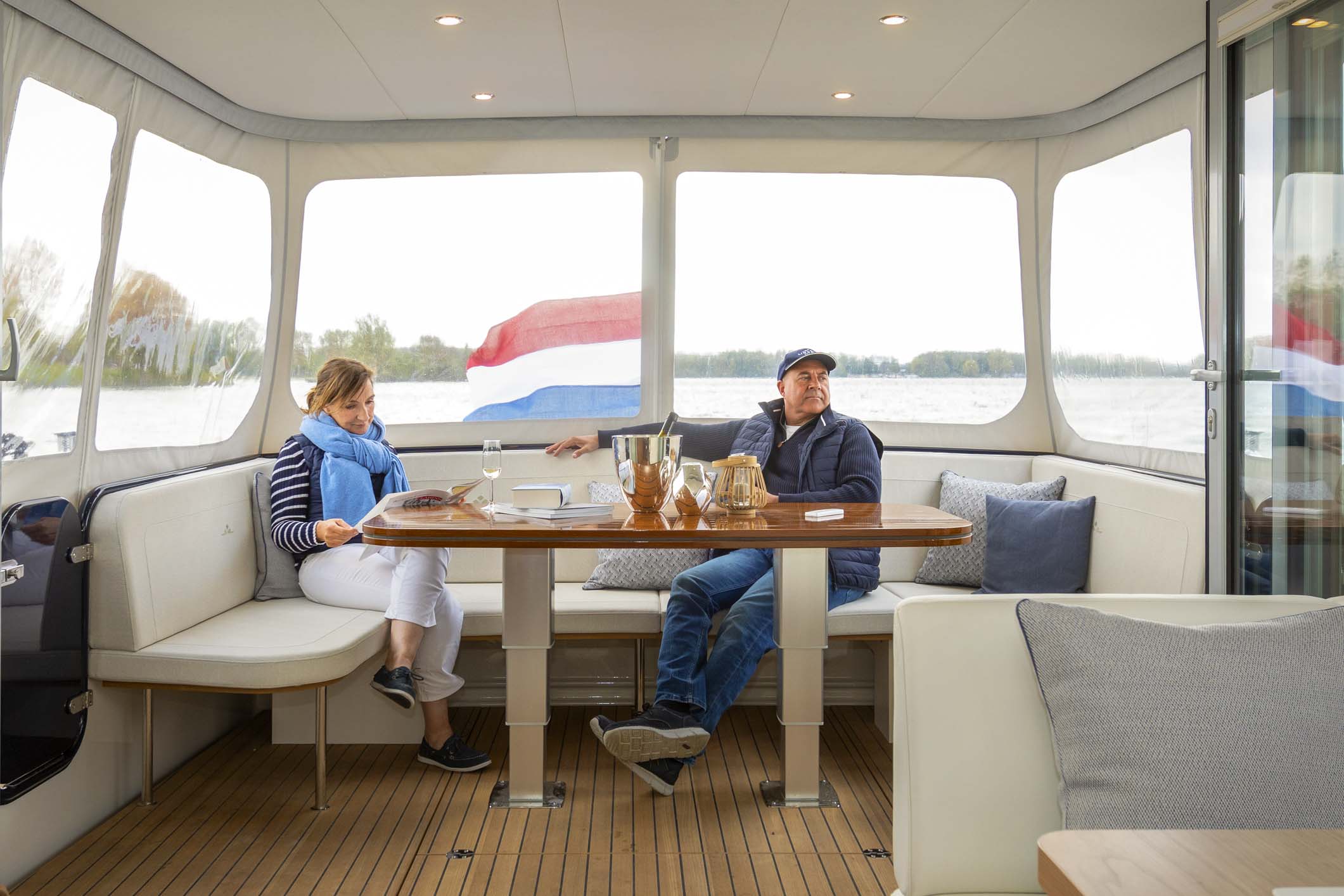 Another new Linssen Yachts invention is the One Touch Cockpit Cover. In other words, an electrically operated cabrio. Zipping up a canvas hood on a cockpit can be quite an operation on many sedans. But not on our 500 Sedan. You undo one zip and a few press-studs, press the remote control and the entire canvas is automatically retracted. The sheets disappear into the corner of the cockpit in special storage cassettes. Thanks to the One Touch Cockpit Cover®, you can have an open or closed cockpit in just a couple of minutes.
Linssen yachts from 40' and up have the newly developped Soft Chine Prestressed hull. Combined with the Linssen stern gear construction with free-hanging NACA profile rudders and propeller and propeller shaft supported by a P-bracket, this ensures even better sailing characteristics on rougher water.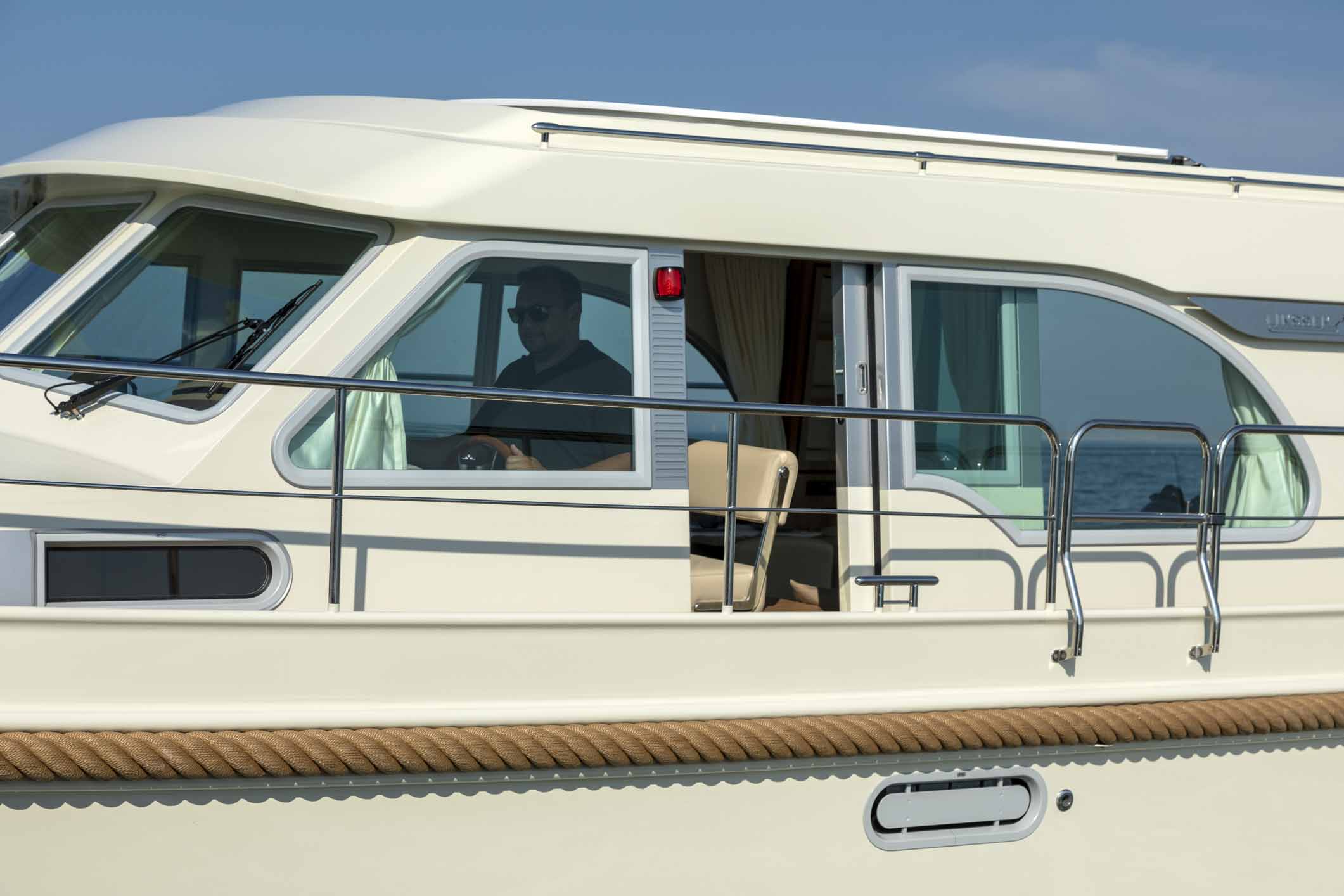 Linssen Sedan models (40 ft and up) have the Linssen slide and pop-out door on the port side, next to the helmsman's position. Due to construction and design, the door is fully integrated into the design. Handy to be able to reach the cleat easily from the helmsman's position to quickly cast a rope in a lock or marina, and then manoeuvre the yacht into position in peace and quiet.