Linssen again in top of most reliable companies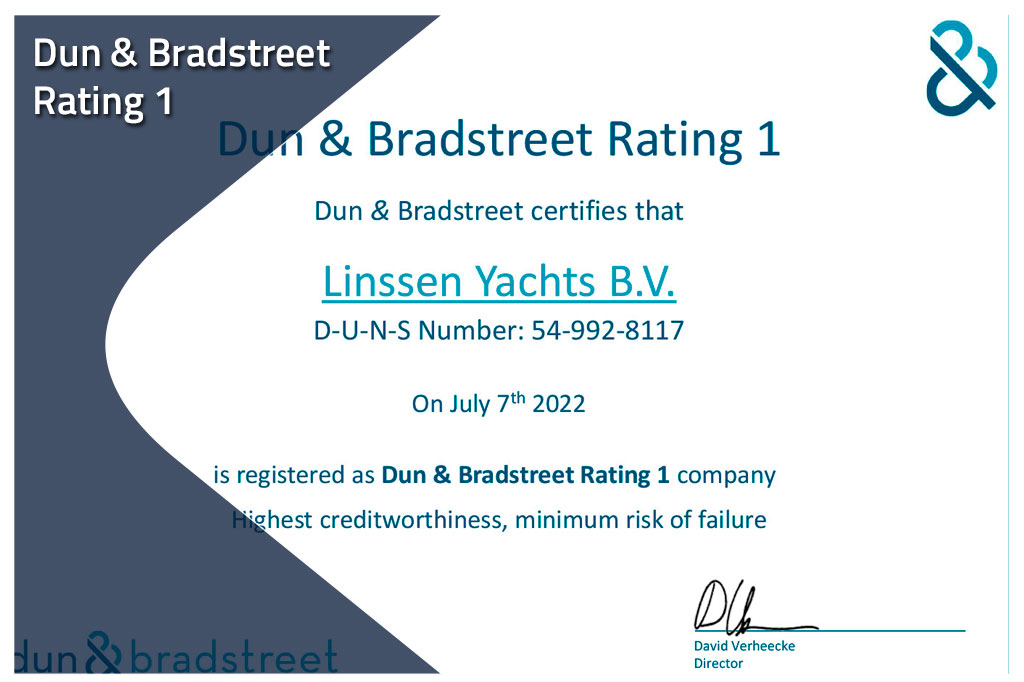 Linssen Yachts has been awarded the Dun & Bradstreet 'Rating 1' certificate as of 7 July 2022.
Linssen Yachts BV has been awarded the "Rating 1" qualification by the Dun & Bradstreet data agency. This is the highest rating for reliability, whereby the bankruptcy risk is virtually zero, according to the D&B standard.

The agency does not know of a higher qualification. Dun & Bradstreet, founded in 1841, is the globally recognised specialist in the field of trade and credit information.