See why these customers choose for a Linssen Variotop®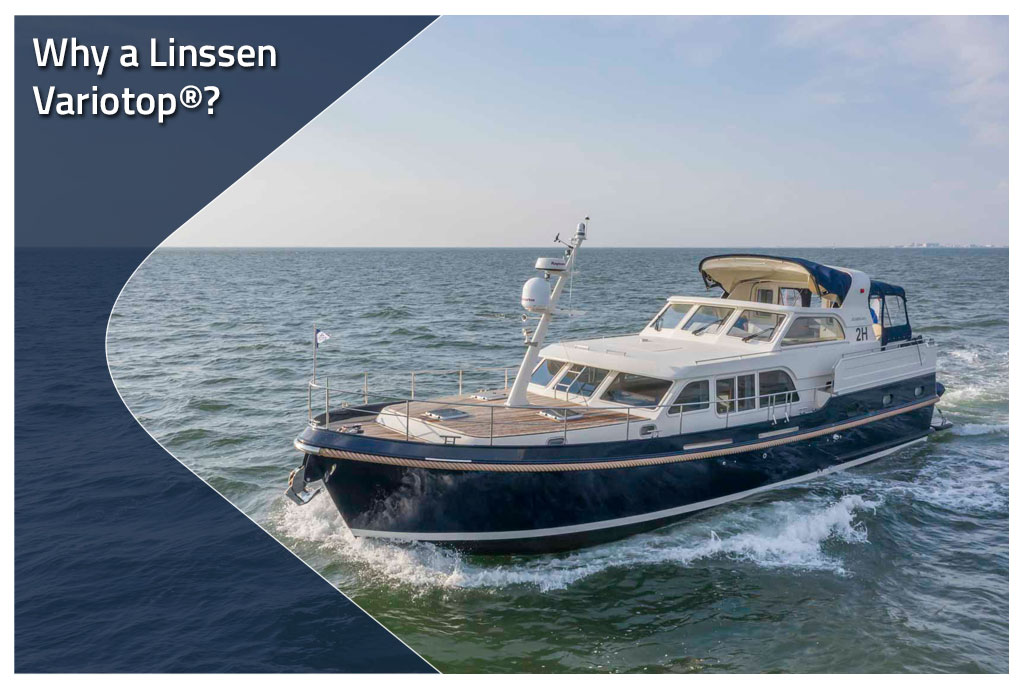 "We are very satisfied with our 'solide schwimmobilie' or solid floating property."
"The Variotop® gives us an enormous feeling of freedom".
"In all weather conditions, you can enjoy and relax under the Variotop®."
"The Variotop is easy to manoeuvre and sails great."