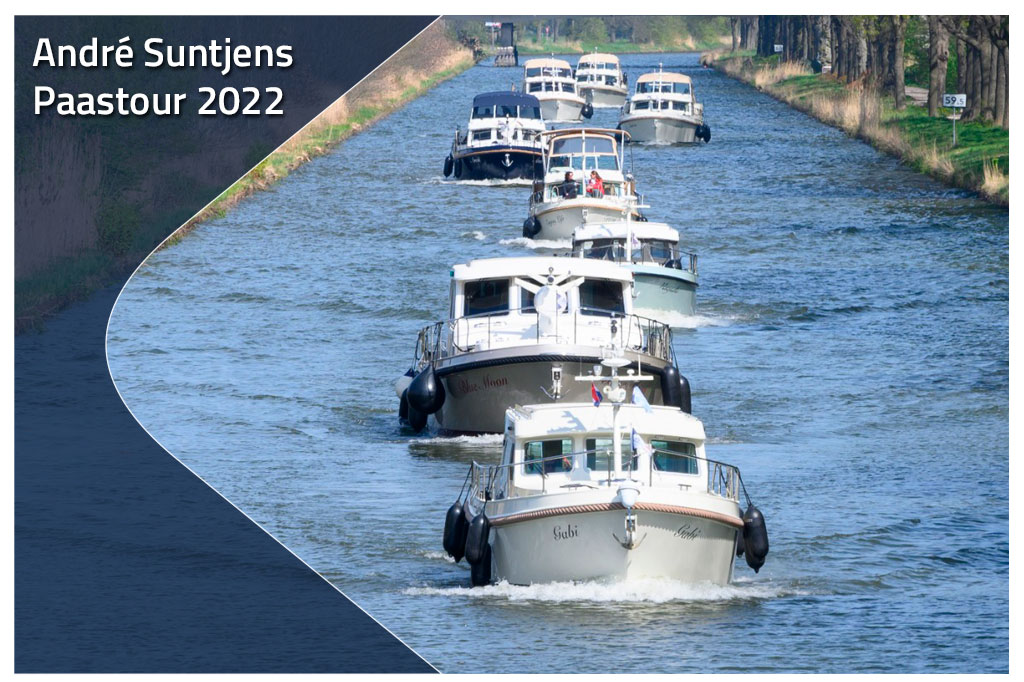 20th André Suntjens Easter Tour at Linssen Yachts
Last Easter weekend, the Linssen yachts of the annual Easter Tour took to the waters of Dutch and Belgian Limburg. With as many as 21 yachts, the tour started with perfect weather conditions from Schippersdock in Wessem.

The traditional Easter tour departed on Friday morning via the Wessem-Nederweert Canal and the Zuid-Willemsvaart canal to arrive after five locks at the first stop in the beautiful new marina in Bocholt, Belgium.
On Saturday, the column continued to Maasmechelen and on Easter Sunday, the last leg of the journey took us to the Bassin harbour in Maastricht, where the captains' dinner was held together.
Easter Monday, the majority of the yachts went back to Maasbracht via the Juliana Canal.

Jubilee edition
This Linssen Easter Tour is now the 20th edition. The yard has been organising this tour for customers who have recently taken delivery of their yacht since 2002. In 2020, the tour could not take place on one occasion due to corona and last year there was an alternative Easter tour. This year, the tour could take place in its entirety again and the customers took advantage of this, judging by the number of 21 participants.

André Suntjens Easter Tour
André Suntjens, a former salesman at Linssen Yachts, organised and supervised this tour from the very beginning and unfortunately died last year as a result of cancer. In his memory, Linssen has renamed the Paastour the André Suntjens Paastour.