555th Linssen yacht on the Logicam I line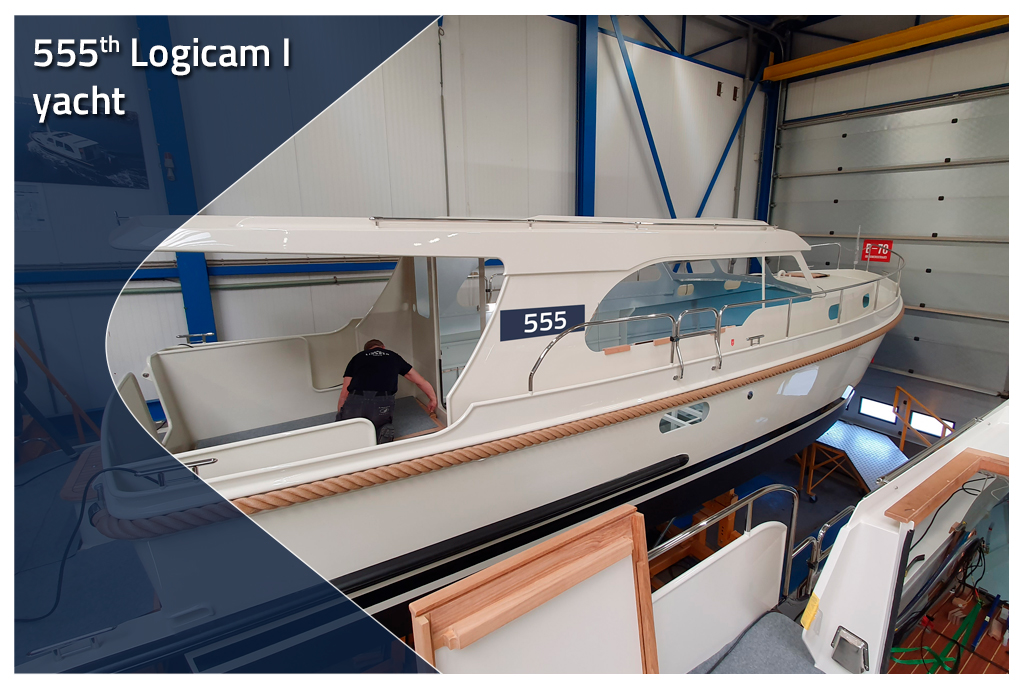 On 15 March, the 555th Linssen yacht was pushed from the conservation department into the Logicam I hall for the installation of the technology in the engine room and the complete interior.

Logicam • by Linssen
In the summer of 2006, more than 15 years ago now, Linssen Yachts launched the Logicam production process, whereby yachts move through the hall with defined process disciplines at each workstation,

Yvonne Linssen: "The entire process, in which the discipline does not go to the boat, but the boat to the discipline, was unique in the industry then and still is today. By continuing to improve this process and extending it to include hull construction and Logicam II and III, we have for many years had a particularly efficient construction process that results in high integral quality. In addition, a result of this process is a safe and ergonomic working environment due to the raised floors, safe steps, safety cables and platforms around the vessels in the hull hall."

The 555th yacht will be a Grand Sturdy 35.0 Sedan and is scheduled for delivery at the end of May 2022.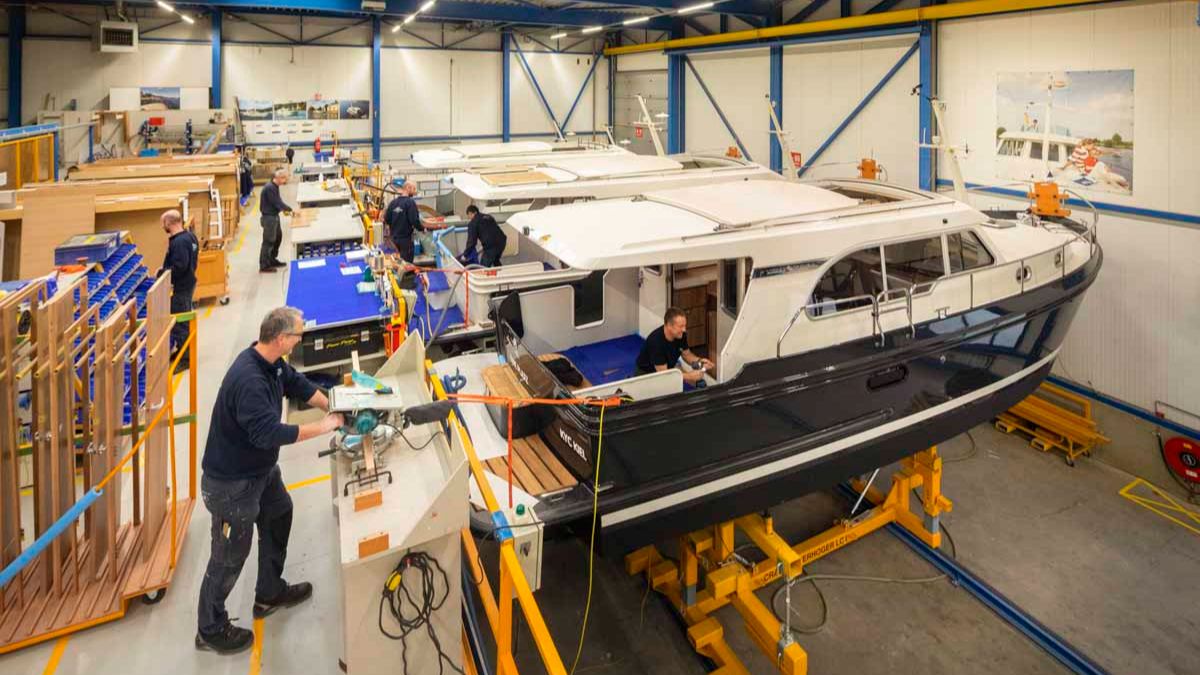 Logicam I, II and III
Linssen Yachts builds the 30' and 35' yachts on the Logicam I line, the 40' and 45' on Logicam II and the 450, 480 and 500 (Variotop® and Variodeck) on Logicam III. On each line, the AC (with aft cabin) and Sedan (with open cockpit) types and model series (Grand Sturdy or Linssen SL) are built interchangeably on the platforms.
February 2021 also marked a milestone at Logicam II. The 300th yacht on the Logicam II line was placed there.