Follow the complete production of a Linssen 45 SL Sedan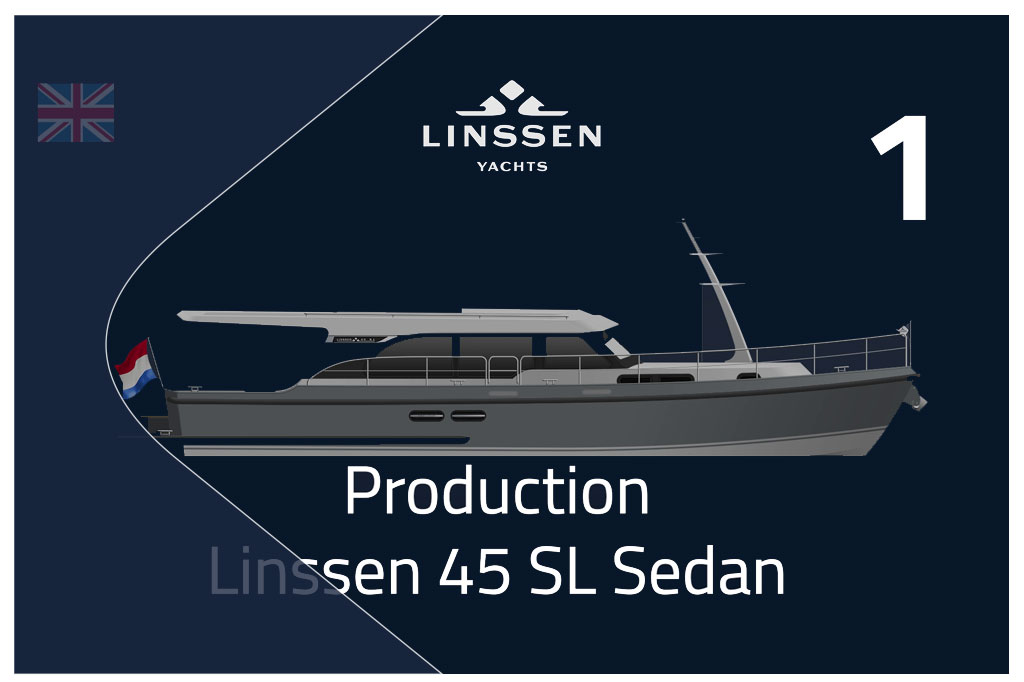 Linssen Yachts takes you on a journey through the production process. We follow the construction of a Linssen 45 SL Sedan. From the steel construction, blast room, preservation, spray booth, interior construction, engine room layout and finishing.

FASE 1 - Steel hull construction
Production starts in the steel construction hall where the steel is processed. The steel sheets are cut with a laser cutting machine, after which the separate pieces of steel are welded together into a hull at the various workplaces.
The hull starts with a number of flat plates that are cut into the shape of the hull. These are lifted with the help of cranes and welding begins in the middle. Then the frames are welded in for stability and rigidity. This Linssen 45 SL Sedan will be fitted with two engines, hence the openings for the two propeller shafts.

When this stage of construction is completed in a few days' time, the yacht will move along the special tracks in the ground to the next work platform for the second stage of hull construction.

English playlist:
https://www.youtube.com/watch?v=Ch_Sjc01QGE&list=PLagEi3S8zMadYmw-IpIkpHQ4PCC1TYO9c

German playlist:
https://www.youtube.com/watch?v=r_s8LAFwgl4&list=PLagEi3S8zMaeFx4TrcnVXBMKdK_ylPoQz

Dutch playlist:
https://www.youtube.com/watch?v=9n9Ixiu4KOo&list=PLagEi3S8zMae0tV8XPiDlkR7EjGOSnArb