Maasbracht, the European centre for steel motor yachts!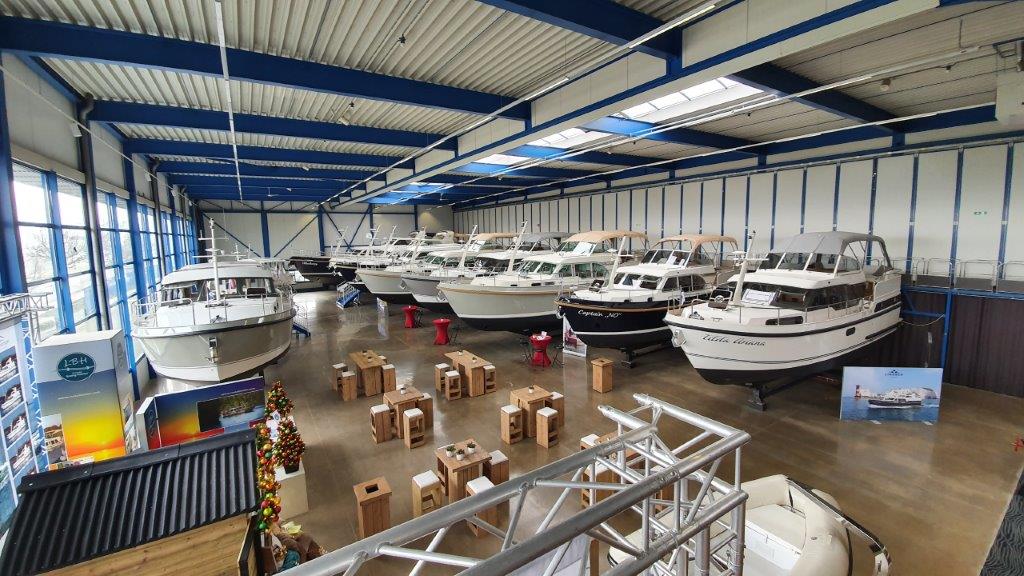 Linssen Yachts is a brand that stands for quality. The best quality steel motor yachts. The inviting showroom, as part of the boatyard complex is another exponent of this quality. From the spacious Upper Deck, you have an excellent view of the showroom.
We invite you to come and take a look at our boatyard and showroom and the yachts we build with much love and passion. Six days a week you can view a selection of current models from the Linssen Yachts range at your leisure.
Make an appointment with your regional representative. He will be delighted to accompany you to Maasbracht on your journey of discovery into the world of steel yacht building.
Pre-owned Linssen yachts are often displayed in our Collection & Brokerage showroom. Here, you can inspect the yacht of your choice at your leisure come rain or shine.
The Linssen Yachts showroom … as unique as the brand itself.
Opening hours:
Weekdays: 8 AM - 5.30 PM
Saturday: 10 AM - 4 PM
Sunday: by appointment only
---
Linssen Yachts B.V.
Brouwersstraat 17, NL-6051 AA Maasbracht
info@linssenyachts.com | www.linssenyachts.com
Tel. +31 (0)475 - 43 99 99
Fax +31 (0)475 - 43 99 90
Tel. administratie +31 (0)475 - 43 99 85
Tel. inkoop +31 (0)475 - 43 99 83
KvKnr 130.39.831
BTWnr NL 806.128.203.B.01
---
Bankrelations:
Rabobank Roermond - Echt; 
IBAN: NL36RABO 01386 92 335; BIC: RABONL2U
ABN-Amro Bank NV Maasbracht 
IBAN : NL73ABNA 04911 68 349; BIC: ABNANL2A 
VR-bank eG Würselen
IBAN: DE60 3916 2980 1011 0970 10; BIC: GENODED1WUR