We hope that you are still enjoying your Linssen yacht and that it takes you to beautiful spots at the many inland waterways over rivers, canals and lakes or takes you across the seas of Europe to further destinations. Whatever your destination, your Linssen was made for it.
But perhaps it is time to start thinking about a new Linssen. Over the years our yachts have been improved on many levels. Stylish but timeless new designs, interior changes, materials, layouts, hull shape, technical equipment, engine room etc. Since 2004, the introduction of the Linssen "9" series and our Logicam series production facility, Linssen has set the standard for steel yacht building.
The latest Grand Sturdy series (30.0, 35.0, 40.0, 45.0) and the Variotop® series (450 and 500) are two series that will never stop to amaze you. Excellent sailing characteristics, spacious living areas, comfort on board, ease of use, high standard specification, low and easy maintenance, the best value for money and the lowest cost of owner ship. And with the unique Linssen Variotop® you have the best combined inside and outside steering position available in the market.
We are looking for Linssen Collection and Brokerage yachts. Are you interested in a new Linssen, maybe a bigger one, or even a smaller one, or would like to know the benefits of the Linssen Variotop®? Then give us your details and we will contact you with our best offer.
Of course, also if you have a different brand motor yacht, we are more than welcome to help you.
---
Customer Service department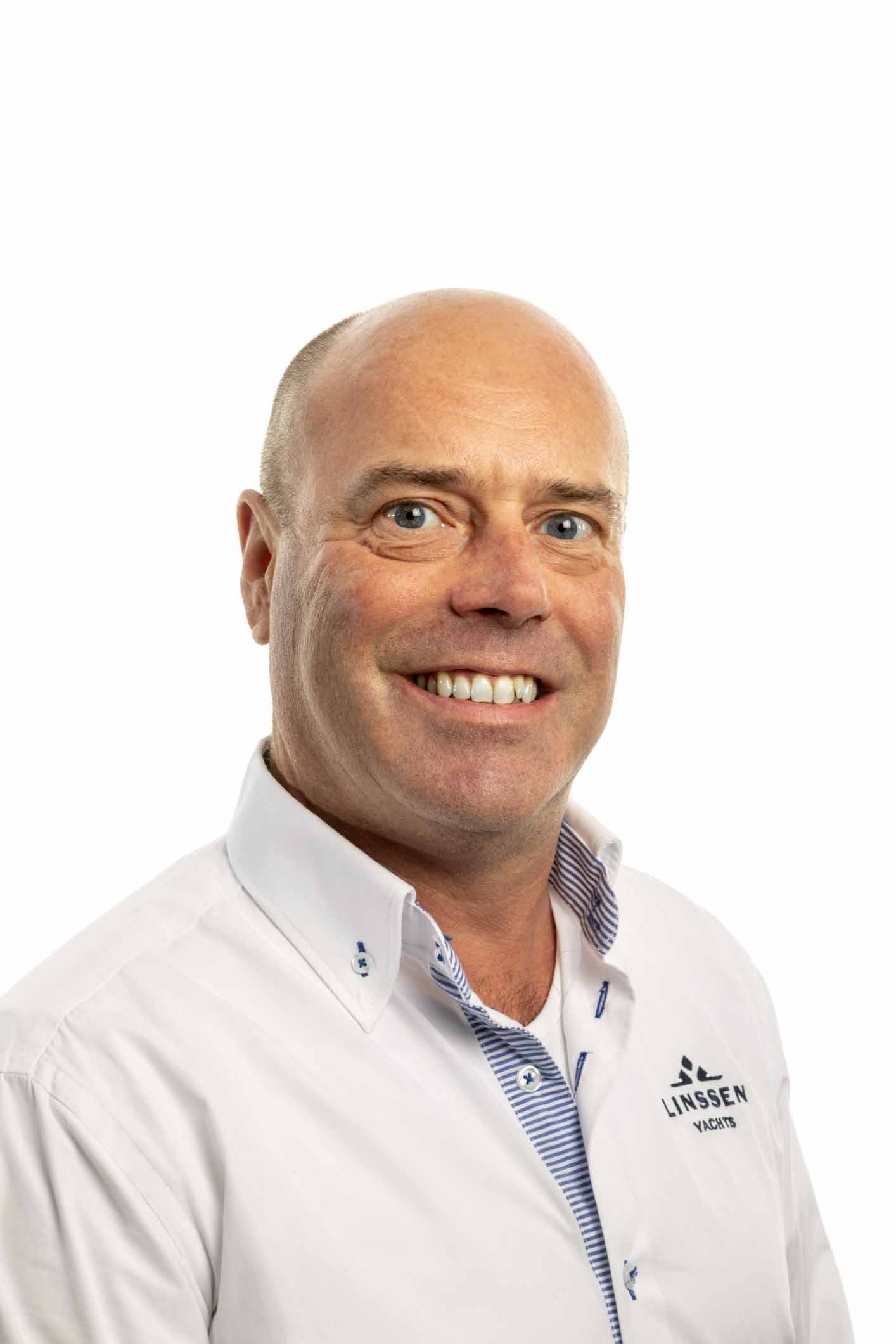 Ruud Reijnders
After Sales
---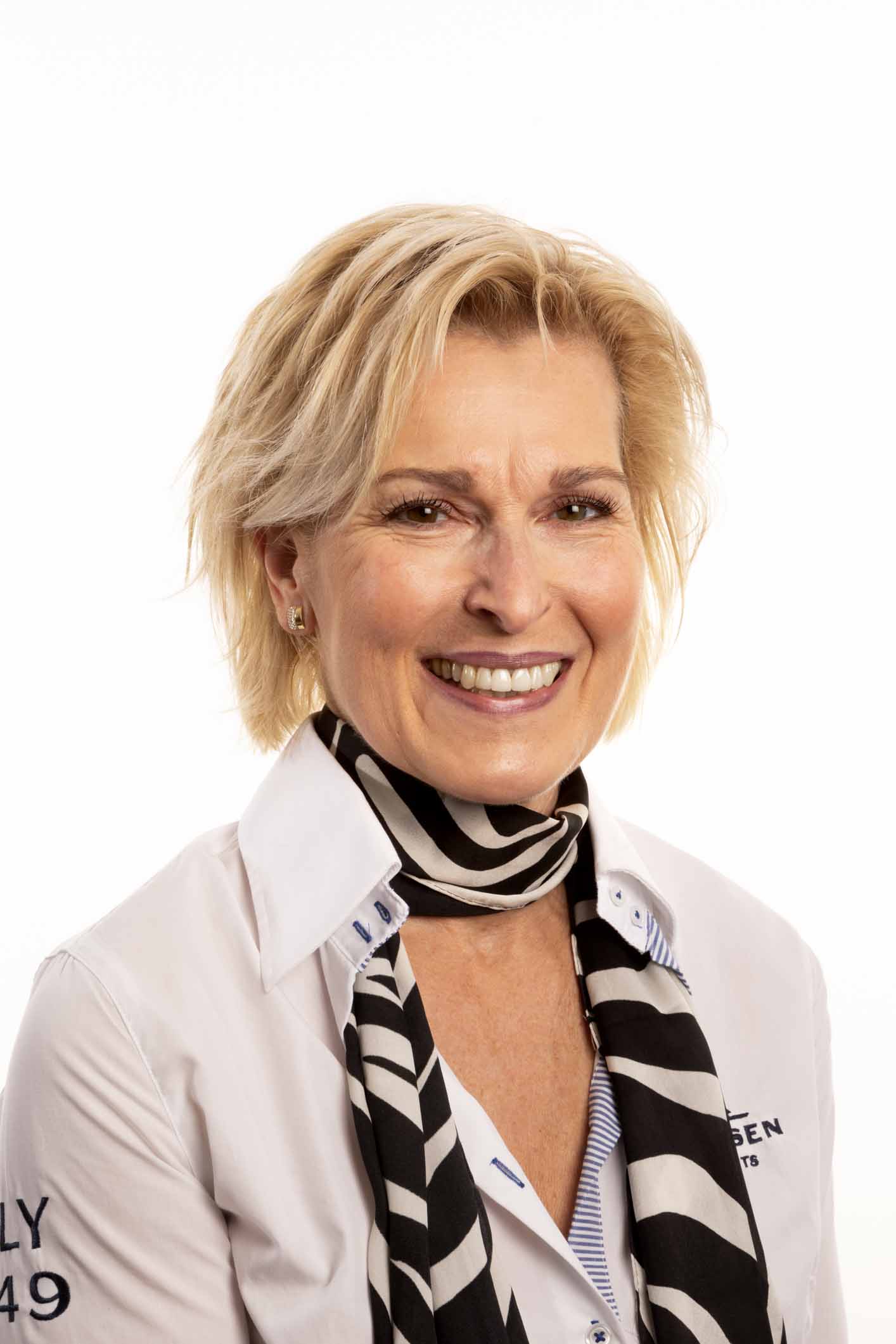 ---
A luxury motor yacht is a complicated package of technology. In the unlikely event that a technical problem occurs on board your Linssen, you will find out about Linssen's painstaking and comprehensive after-sales programme.
We venture to state in all modesty that Linssen Yachts is the market leader in its segment. We have achieved this by daring to be self-critical and setting very high standards for ourselves. Because of this a certain innovative power arose "of its own accord" which often made us trend-setters.
Maybe it's also the lesson taught by Jac. Linssen senior, who constantly repeated: "…Always try to give your customers a bit more than you promised them. In this way you will win loyal customers…"

It is from these simple objectives that we derive our mission statement 'WE TAKE YOUR PLEASURE SERIOUSLY'®. Now and in the future.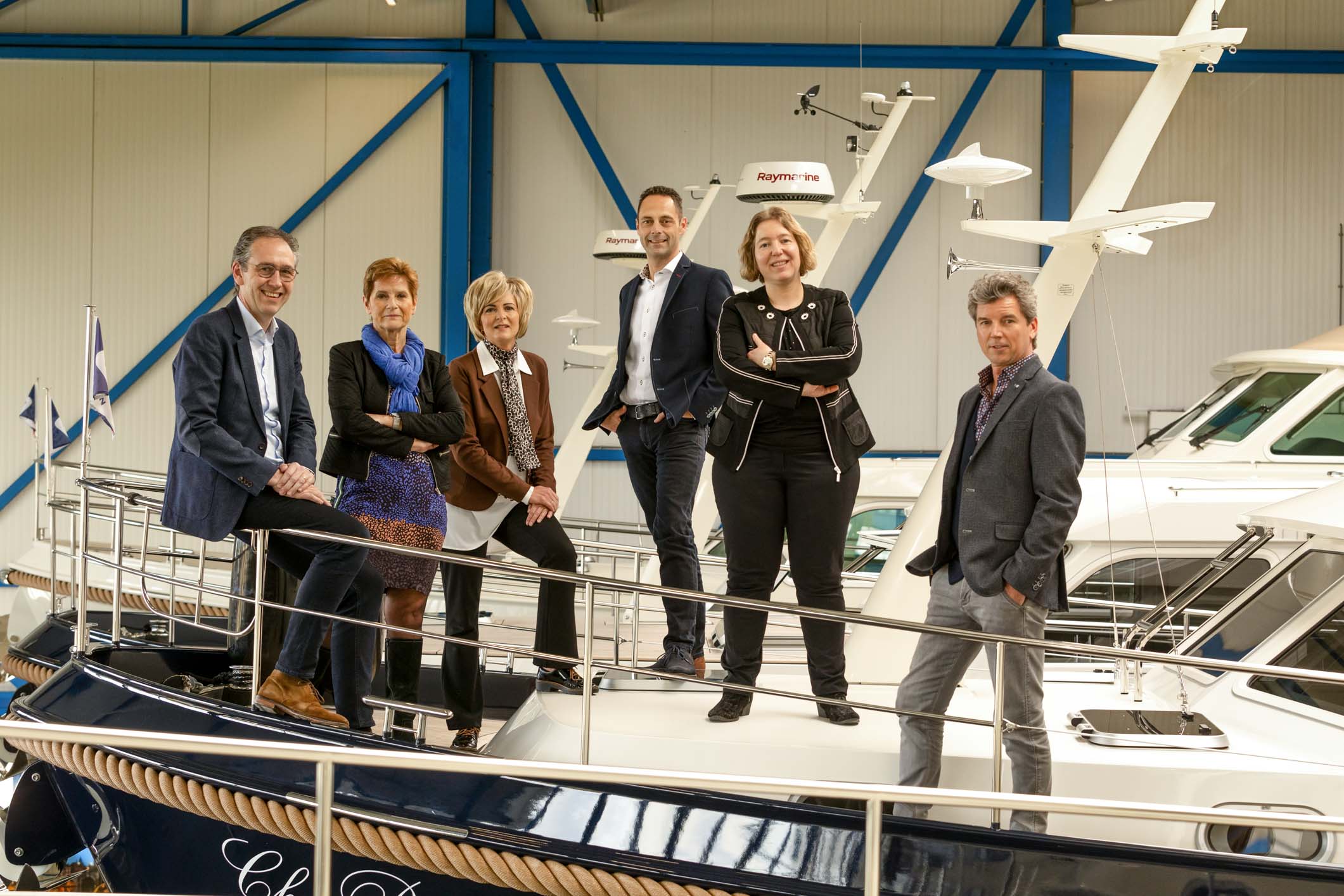 From left to right, Ed Houben, Miriam Joris, Marielle Timmermans, Jac Linssen, Yvonne Linssen, Chris Sniekers